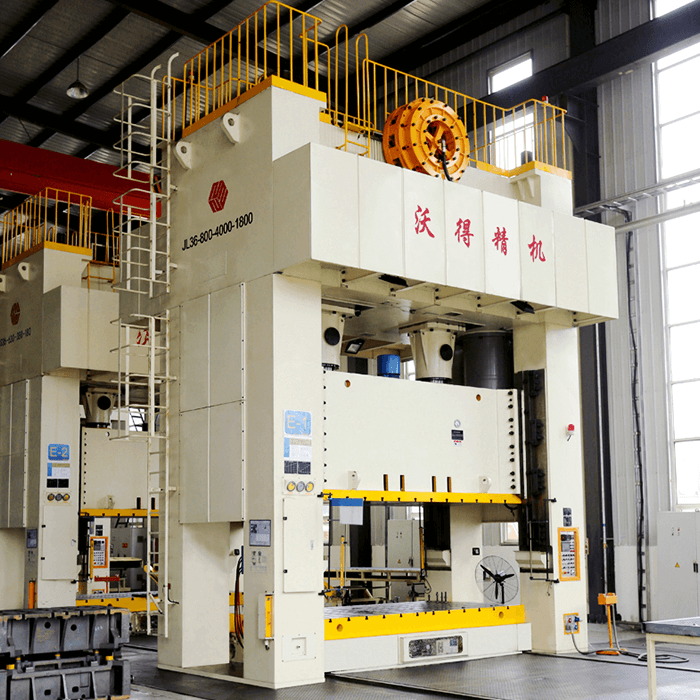 JL36 Series Straight-side Double Point Link Motion Press
Straight-side | Double point link motion | 630 ton – 2000 ton capacity
In order to solve  structure limitation of crank connection rod press in the rapid development of punch forming, deep drawing in the area of auto, light industry and other industrial sheet metals, the die's structure was improving constantly, or the hydraulic press was used for deep drawing technology instead of crank connecting rod press. But the result couldn't satisfy the user's requirements. So the link motion press was emerged at the right moment.
FEATURES:
Multi-link transmission, link rods of different rotation
Finite element analysis for major parts
Generalized, standard and modular design.
Specialized clutch brake
Feature high performance, high accuracy and stability
Special vibration absorb design
Heavy load lubrication system with automatic alarm function
Imported hydraulic overload protection device
Ultra-long four corner eight-side guide rail for guidance
Electronic cam and mechanical cam double loop control
Mould parameter storage and automatic adjustment
Cooperate with automatic feeding and picking device to realize automatic tandem line production
Solidwork optimized design driving system and appearance.
Optional Equipments:
Light curtain
Die cushion Inveter QDC
Tonnage monitor
Specifications